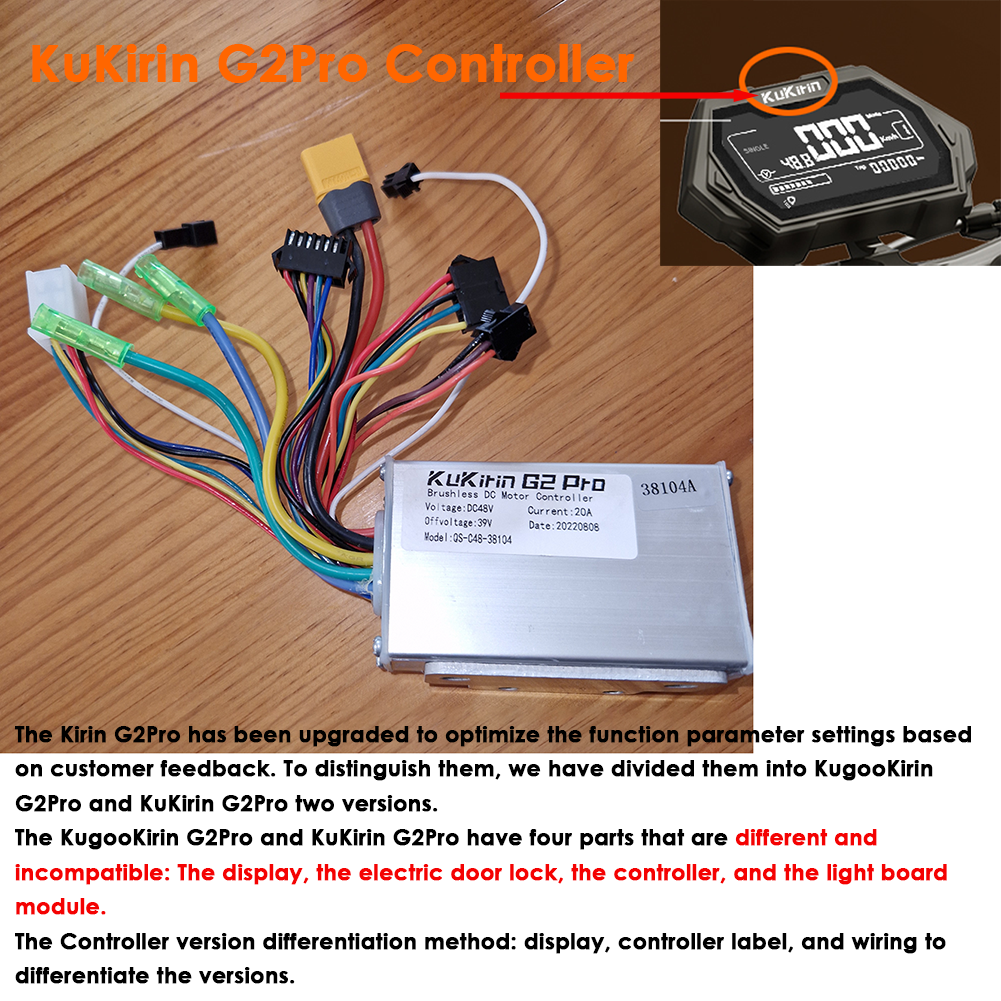 ${data.index + 1}/53
【

Kugoo official website

】
Quotes include VAT and shipping,
free shipping tax-free
All spare parts are 100% original.
Shipping time: Estimated delivery time is 7-15 working days.
Note:
That we do not provide refunds or replacements for accessories that are not subject to 7-day quality issues or breakage issues. If the item you receive does not match what you purchased, please take a photo of the item you received and the package delivery label for us to confirm. Thanks
Easy to replace - easy to install. If necessary, you can contact us for technical support. KUGOO electric scooter after-sales video station:
https://www.youtube.com/@kugookirin
The Kirin G2Pro has been upgraded to optimize the function parameter settings based on customer feedback. To distinguish them, we have divided them into KugooKirin G2Pro and KuKirin G2Pro two versions.
The KugooKirin G2Pro and KuKirin G2Pro have four parts that are different and incompatible: the display dashboard, the electric door lock, the controller, and the light board module.
Kirin G2Pro, Kirin G2 Max Tire composition introduction:
Front-wheel = front wheel hub + pneumatic rubber inner tube + tire.
Rear-wheel = motor + pneumatic rubber inner tube + tire.