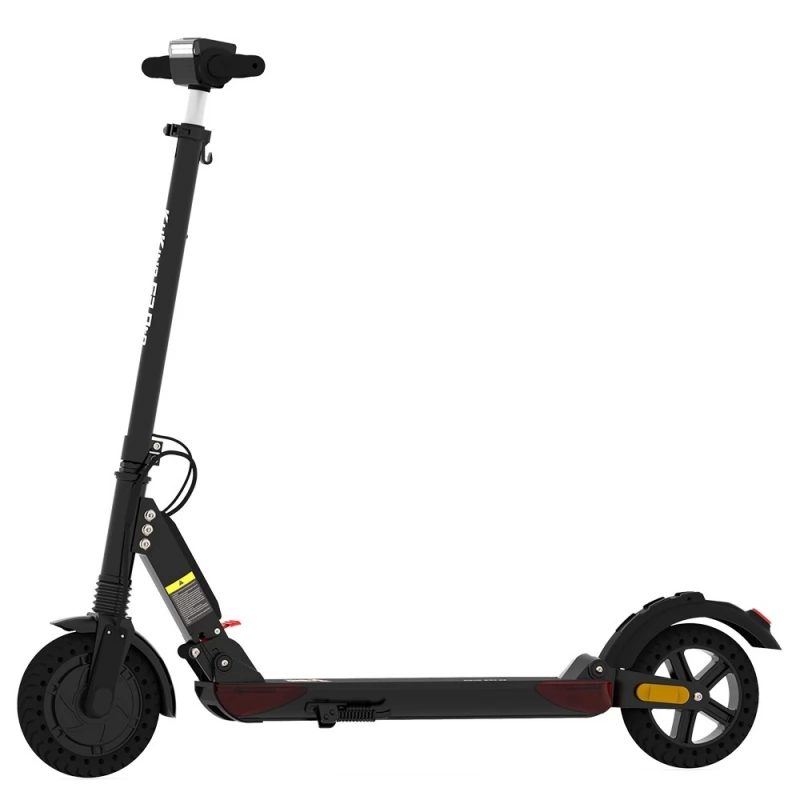 ${data.index + 1}/9
250W Rated Motor
KuKirin S3 Pro installs a 250W motor, maximum rotate speed is 714 RPM, maximum total force is 17N.m, and climbing ability is 15 degrees.
36V 7.5Ah Lithium Battery
It has larger advantage to reduce the electric scooter's weight, more lightweight, more economical. Maximum mileage can up to 30KM, it improves 50% compared with the normal battery.
More Lightweight and Battery Storage
The four-link folding structure design is 20% lighter than the standard folding structure. The folded size is 940*190*350mm, which is easy to store, portable and towable.
Note:
Please observe local traffic rules and laws.
This product does not have the CoC Certificate and ABE Certificate.
Please read the following "warranty& return terms" before purchasing this product.
Please wear a helmet and protective tools while driving an electric scooter to ensure safe driving.
For safety reason, please do not ride on rainy days, and do not soak the electric scooter.
Please charge the electric scooter regularly in winter. It is recommended to charge it once a week to avoid damaging the battery.